The Wesleyan Green Fund is now accepting applications for new committee members!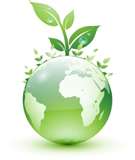 The Green Fund Committee is responsible for allocating over $85,000 each year to environmental initiatives led by students, faculty, and staff. The committee meets every Tuesday from 6:30-8:30pm. You can find more information about The Green Fund and examples of projects we have funded on our website: http://www.wesleyangreenfund.org/.
Applications are due October 2 at noon. You can find the application form at: http://www.wesleyangreenfund.org/apply-be-on-the-green-fund/.
Please contact Ingrid Eck (ieck@wesleyan.edu) with any questions you might have.