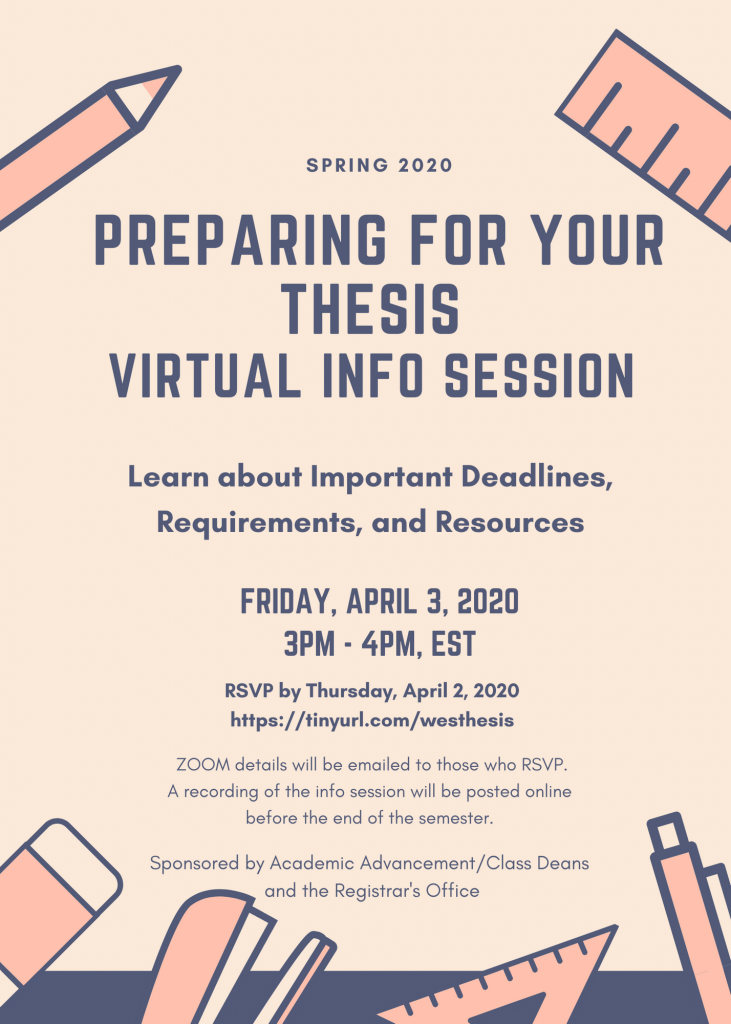 Preparing for Your Thesis Virtual Info Session
Friday, April 3, 2020, 3pm – 4pm, EST
Join representatives from the faculty, Office of the Registrar, Olin Library, the Institutional Review Board (IRB), and the Office of Academic Advancement/Class Deans to discuss how to prepare for pursuing a thesis next academic year.
The info session will be offered online through Zoom, and you will be emailed the session access information after you submit your RSVP: https://tinyurl.com/westhesis.
We understand not every student interested in the session will be available to participate at the designated time. The session will be recorded and posted online for students to access before the end of the semester.
You may contact Dean Leathers at tleathers@wesleyan.edu if you have any questions or concerns about your RSVP and/or the scheduled session.
We look forward to hosting you on April 3rd!
Dean Leathers