Reading by bestselling author Amy Bloom 
from her new novel, White Houses
Followed by the presentation of the Friends of the Wesleyan Library Undergraduate Research Prizes

Thursday, April 19, 2018 • 7:00-8:30 pm
Smith Reading Room, Olin Memorial Library
The event is free and open to the public.  Books will be available for purchase.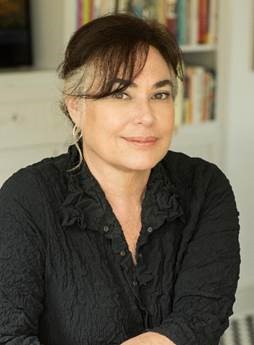 Amy Bloom, Shapiro-Silverberg Professor of Creative Writing, will read from her new novel White Houses, followed by the awarding of the Friends of the Wesleyan Library Undergraduate Research Prizes.  The Prizes celebrate excellence in writing and research using Wesleyan Library resources.
WHITE HOUSES is Amy Bloom's first historical fiction. Guided by the three thousand letters (hundreds more had been burned) between prominent journalist Lorena Hickok and one of the world's most admired women, Eleanor Roosevelt, all photocopied and tucked into a pile of worn boxes at the Roosevelt Library at Hyde Park, Bloom has recreated and re-imagined one of the great love stories of the 20th century.
"Bloom uncloaks the insidious treacheries girls and women face, poor and privileged alike. Through Hick's loving eyes, we witness Eleanor's complex struggles, unwavering discipline, and fierce passion, while Hick's take on FDR and the rest of the Roosevelts is deftly lacerating. Hick's outrage over the trauma inflicted on gays and lesbians, the class divide, the beauty quotient, and the gender double standard fuels this socially incisive, psychologically saturated, funny, and erotic fictionalization of legendary figures; this novel of extraordinary magnetism and insight; this keen celebration of love, loyalty, and sacrifice."  –Booklist (starred review)
Amy Bloom is the author of Come to Me, a National Book Award finalist; A Blind Man Can See How Much I Love You, nominated for the National Book Critics Circle Award; Love Invents Us; Normal; Away, a New York Times bestseller; Where the God of Love Hangs Out; and Lucky Us, a New York Times bestseller. Her stories have appeared in The Best American Short Stories, O. Henry Prize Short Stories, The Scribner Anthology of Contemporary Short Fiction, and many other anthologies here and abroad. She has written for The New Yorker, The New York Times Magazine, The Atlantic Monthly, Vogue, O: The Oprah Magazine, Slate, Tin House, and Salon, among other publications, and has won a National Magazine Award. She is the Shapiro-Silverberg Professor of Creative Writing at Wesleyan University.
Email libfriends@wesleyan.edu for more information.
Share the Facebook event