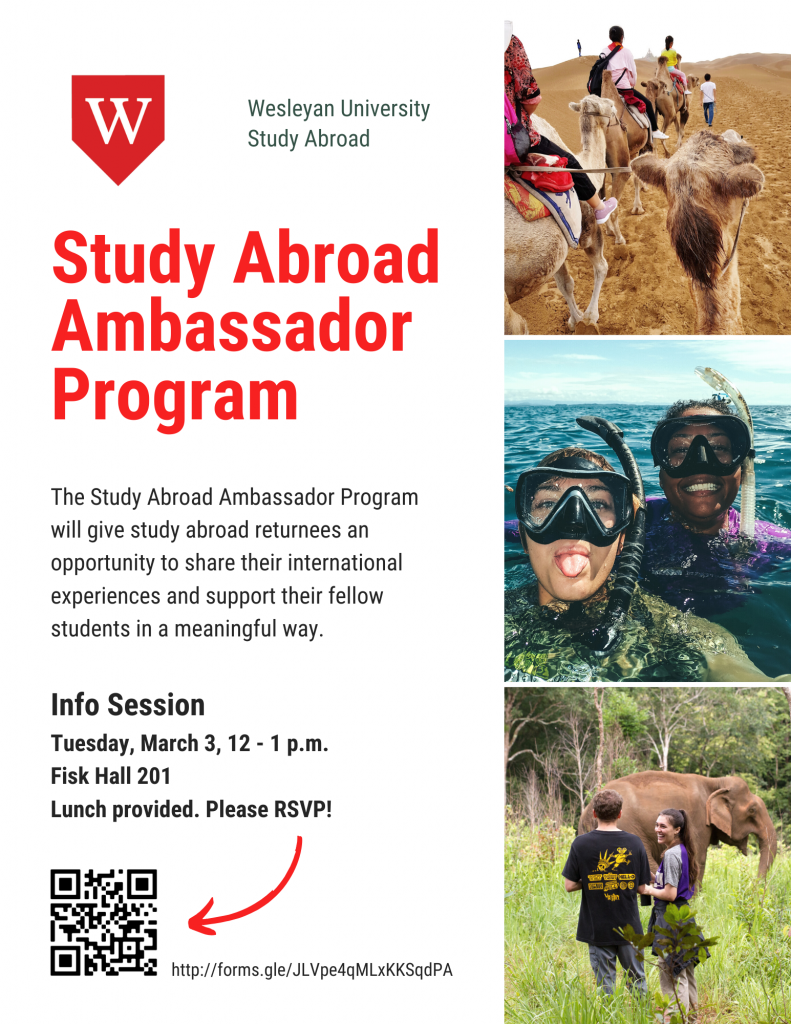 Introducing the Wesleyan Study Abroad Ambassador Program! This brand new program gives study abroad returnees an opportunity to share their international experiences and support their fellow students in a meaningful way.
Study Abroad Ambassadors will work closely with the Office of Study Abroad to support Wesleyan students as they navigate each phase of their study abroad experience. Ambassadors will promote international experiences and intercultural learning opportunities, offer guidance to applicants and outgoing students, and support students once they return to campus.
Because this is a new program and we want study abroad returnees to help shape it, we are holding an information / brainstorming session on Tuesday, March 3. We hope to see you there!
Study Abroad Ambassador Info Session
Tuesday, March 3 from 12-1pm
Fisk 201
Lunch will be provided – Please RSVP here