On July 10 at 9 a.m., course pre-registration for the Fall semester will open!  Woo hoo!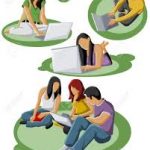 There will be a pre-reg link in the alert box of your Wesportal.  The upper frame will open in WesMaps, the online curriculum, and the bottom frame will be where you will rank a list of seven first-year seminars and seven intro/other courses.
Students enrolled in a Learning and Living seminar already have their FYS and will see it in their course schedule.  They will need to rank only their intro/other courses.
Posts that follow on the class blog, thoughout July, will include lots of tips and advice about course registration, balancing a schedule, advising guides, and advising tools.  Many of these aids are listed in the Academic Resource bucket of the Orientation Checklist.  For additional information and advice, you can contact an academic peer advisor or Dean Brown or another class dean, each of whom will assist you or connect you with a faculty member.  There are plenty of resources for you as you build your course plan for the fall semester.  Take advantage of them!