Writing can be scary, but let us help you start the new year out strong! Apply for a Writing Mentor! A Writing Mentor will meet with you privately each week to help you with writing in all of your classes.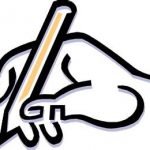 Mentors are trained to help you at all stages of the writing process, whether it be brainstorming, structure, grammar, style, or time management. By having a mentor, you will be able to continuously improve your writing throughout the semester. Start out strong, and end even stronger!
We work with students of all writing abilities and in all disciplines, and all services are, of course, free.
Please apply here, by Monday, September 18th at 8:00 AM. We will notify new mentees by the 20th.
We look forward to working with you!
Best, Emery Frick, Ford Fellow in the Writing Programs
307 Shapiro Writing Center, 116 Mt. Vernon St., Middletown, CT 06459  (860) 685-3125   writingworks@wesleyan.edu