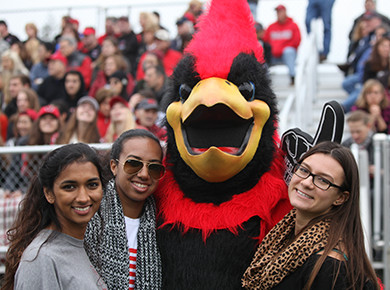 Homecoming Family Weekend 2019 is fast approaching (November 1st – November 3rd), and we need student employees!
Aside from getting paid, you'll also have the unique opportunity to help out with one of Wesleyan's biggest events, network and make lasting connections with parents, alumni, and represent the student body to hundreds of visitors and guests.
Potential jobs include greeting guests at the registration site, assisting with activity and event preparation, escorting guests around campus in shuttle vans, and much more!
To apply for a position, please fill out and submit the student employee application, available here. Applications will be accepted until Friday, October 4th at 5:00 PM, and we will notify you of your employment status by Monday, October 7th.
There will be a mandatory student employee meeting on Wednesday, October 30th at 5:00 PM in the Woodhead Lounge in Exley Science Center. If you are hired, you must attend this meeting to receive your work schedules, event staff T-shirt, and other important event information.