WesWell is the Office of Health Education located in the Davison Health Center. WesWell aims to be visible, engaging and support students in living their best, healthy lives. There are many ways for new students to get involved! WesWell's Peer Health Advocates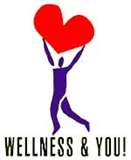 (PHAs) organize outreach events and interactive workshops throughout the year on topics like: self-care, safer sex, alcohol and other drugs, bystander intervention and even some really unique events like massage for stress relief during finals. In addition, students can meet with professional staff in WesWell for an individual session on a wide variety of topics–all the topics already mentioned and others like, learning how to get better sleep and transitioning to a new environment.
WesWell wants to meet the needs of every Wes student. For this reason, we work hard to support our substance-free students and our students in recovery. If you are a student in recovery wanting to make connections with other students in recovery and/or find resources please email: recovery@wesleyan.edu to get connected.
For more information on WesWell please visit our website: www.wesleyan.edu/weswell
To stay updated on WesWell events and PHA activities please connect with us via Facebook: www.facebook.com/weswell